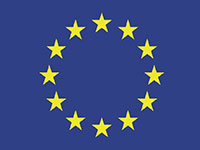 Ria Oomen-Ruijten, European Parliament rapporteur on Turkey, expressed concern about the judicial system in Turkey. She did so after recent developments in the judicial proceedings against Pinar Selek, which have now lasted for over 14 years despite three acquittal decisions.

Already in its resolution on Turkey's 2010 progress report, the European Parliament expressed concern about continuing court cases against human rights defenders and drew particular attention to the trial of Pinar Selek, which then already lasted 12 years. The third decision of acquittal in favour of Pinar Selek was welcomed and applauded on the 9th of February 2011.
However, the Istanbul Heavy Penal Court No. 12 decided last month to amend its decision to acquit Ms. Pinar Selek. The court instead requested her condemnation to life imprisonment, with a new hearing set for 13th of December.
Ria Oomen-Ruijten: « This new and unexpected development will negatively influence the public perception of the Turkish judicial system, and Turkey's reputation abroad at large. The EPP Group in the European Parliament has always stressed that the reform of the judicial system is an indispensable prerequisite for Turkey's modernisation and that such reform must lead to a modern, efficient, fully independent and impartial judicial system, guaranteeing due process of law for all citizens. »
« The legal proceedings against Ms. Selek confirm our evaluation that judicial procedures in Turkey have still not been sufficiently improved as regards their efficiency and rules to ensure the right to a fair and expeditious trial. We expect that the respect for rule of law will prevail in Turkey. »
More information:
Ria Oomen-Ruijten
ria.oomen-ruijten@europarl.europa.eu