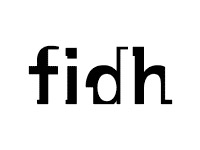 Paris-Geneva, January 25, 2013. Yesterday, Ms. Pinar Selek was sentenced to life imprisonment on terrorism-related charges. The Observatory for the Protection of Human Rights Defenders, a joint programme of the International Federation for Human Rights (FIDH) and the World Organisation Against Torture (OMCT), which sent observers to several of the hearings, is deeply shocked by the outcome of this 15-year long judicial harassment.
On January 24, 2013, Istanbul Heavy Penal Court No. 12 convicted and sentenced to life imprisonment Ms. Pinar Selek, a writer and sociologist who has been actively defending the rights of vulnerable communities in Turkey, for allegedly causing a bomb to explode in Istanbul's Egyptian bazaar on July 9, 1998 and membership in a terrorist organisation. The Court argued that it had decided to defer to the Court of Cassation's request to convict and sentence Ms. Pinar Selek to life imprisonment.
The Observatory recalls that, in 1998, Ms. Pinar Selek was in turn accused without proof of supporting the Kurdistan Workers' Party (PKK) and then of causing a bomb to explode in Istanbul's Egyptian bazaar on July 9 of the same year. On the basis of these accusations, she was detained during two years and subjected to torture and ill-treatment, until her provisional release in 2000. Istanbul Heavy Penal Court No. 12 acquitted her on three occasions: in 2006, 2008, and 2011. Notwithstanding, the Prosecutor constantly appealed against the acquittal before the Court of Cassation, which quashed the acquittal decisions.
The Observatory recalls that the criminal case failed to demonstrate that Ms. Pinar Selek was involved in any terrorism-related activity. Indeed, court's investigations largely confirmed the absence of any bomb and attributed the explosion to a gas leak; in addition the other defendant in the case who had accused her during interrogation withdrew his statement during the trial.
Over the course of its monitoring of the trial, the Observatory noticed a series of irregularities both to domestic law and to international human rights standards. A judicial observation note will be published shortly.
"I am deeply shocked by this verdict. This is a parody of justice", denounced Souhayr Belhassen, FIDH President.
"This case is unprecedented", added Gerald Staberock, OMCT Secretary General. "We firmly condemn this decision, and call upon the judiciary authorities of Turkey to review it immediately", he concluded.
More generally, the Observatory further reiterates its call on the Turkish judicial authorities to review its last decision and put an end to the uninterrupted harassment that has been targeting Ms. Pinar Selek for more than 14 years, as it seems to merely aim at sanctioning her for her legitimate exercise of the freedom of opinion and expression.
For further information, please contact:
• FIDH: Audrey Couprie / Arthur Manet: + 33 1 43 55 25 18
• OMCT: Delphine Reculeau: + 41 22 809 49 39