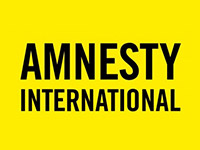 Last January, we posted on Pinar Selek's conviction and sentencing to aggravated life imprisonment (i.e., imprisonment with no possibility of parole) despite her having been acquitted of the same crime three times over a fifteen-year period.  It was, we said, a "Kafkaesque" and a "mockery of justice."
Pinar's attorneys have appealed the case; however yesterday the Turkish press reported that Turkey had issued a "red notice"—akin to an international arrest warrant—to have the French police arrest her and send her back to Turkey.
When Pinar's acquittal was reversed, Cengiz Candar wrote in Al Monitor,
The Pınar Selek case will very soon become a symbol of injustice synonymous with Turkey's name and will stay as a blemish. This case is slowly becoming an "specimen case" that will be a burden Turkey will not be able to carry, one that will get in Turkey's way on every international platform.
Now that Turkey has issued an international order for Pinar's arrest despite the case still being under appeal, the word "blemish" seems an understatement.  What is puzzling is why the Turkish state seems so intent showcasing the profound weaknesses of its justice system in the eyes of the world.
William Jones, Amnesty International – USA
http://humanrightsturkey.org/2013/08/28/turkey-wants-interpol-to-arrest-pinar-selek/